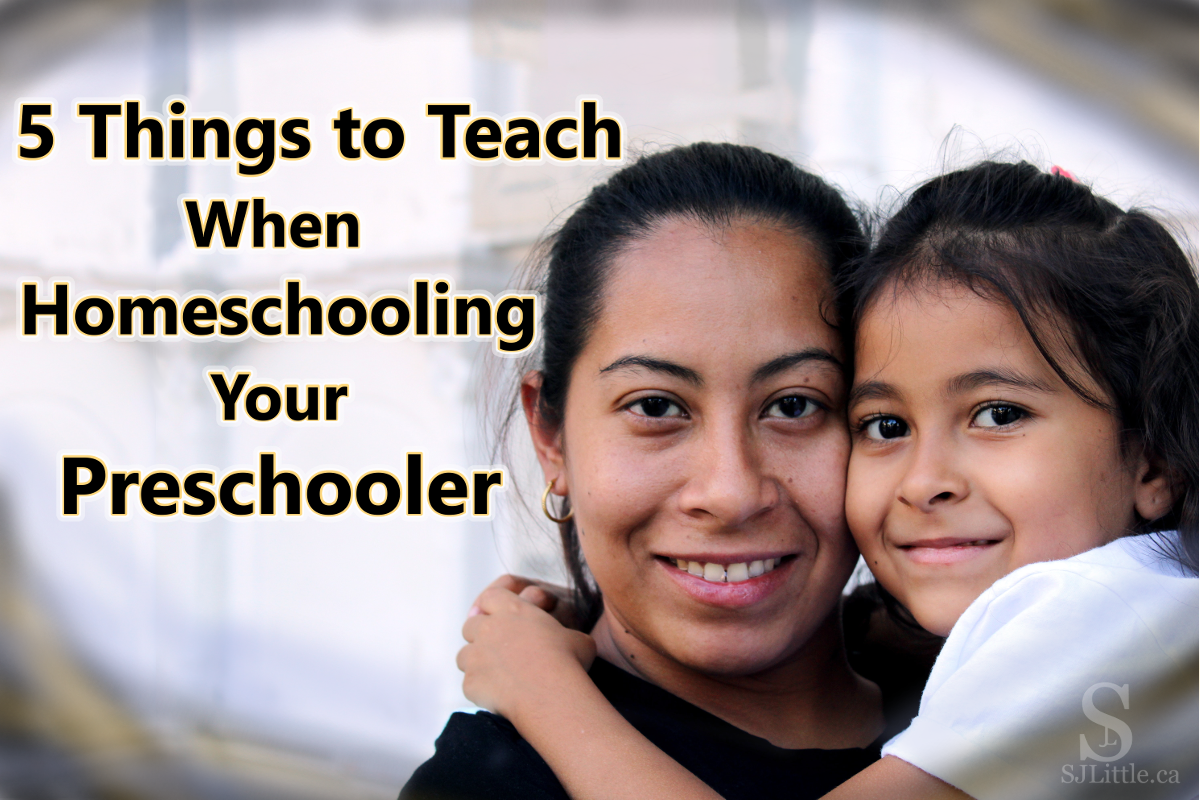 With the current pandemic, you may find yourself homeschooling your preschooler, whether by choice or due to circumstances beyond your control. In order to help you out, I've collected a list of 5 things most preschool teachers include every day at circle time.
Circle time is the part of the preschool schedule when all the children gather around, typically sitting on a carpet, while the teacher teaches. Sometimes activities are interactive, while at other times they require listening to the teacher talk. At home, you could schedule a regular sit-down circle time with your child. Alternatively, many of these topics can be integrated into other moments of your day.
Note that circle time doesn't have to be long. For younger or more wiggly children, you could start at 5 minutes a day and slowly, over several weeks, build the length up to 10-15 minutes depending on the attention span and interest level of the child.
2. Songs
Scientists have discovered that music is hugely beneficial for brain development. Not only that, but most children enjoy singing. Therefore, nearly all preschools include singing as a daily activity. Some teachers only sing one or two songs a day, others have songs for nearly everything, from clean-up songs to "What's the Weather" songs and everything in between. Thankfully, being an excellent singer is not required for singing with preschoolers.
From a practical teaching perspective, songs can be useful for: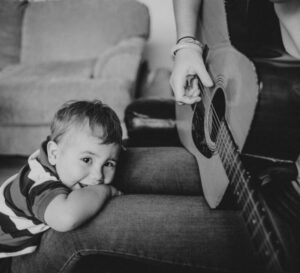 Transitions (example: clean-up songs)

Teaching (example: ABC songs)

Memorization (example: days of the week songs)

Enjoyment (example: The Wheels on the Bus)

Exercise (example: If You're Happy and You Know It)
Chances are you already sing some songs with your child. If you're looking for more songs to learn, check out some of my favourites:
Visit my Big List of Simple Preschool Songs for more ideas.
3. Letter of the week
To help keep the alphabet from seeming so big and overwhelming, a common strategy for teaching 3-4 year old children is to focus on one letter per week. This typically happens at circle time. There are endless strategies on how to teach each letter. You can use posters or songs or mystery boxes. If your child seems to be losing interest, try switching things up with a new technique. Here is a list of 9 strategies I've used: Teaching the ABCs at Circle Time
4. Calendar
Did you know that most preschools review the calendar with the children every day? By that, I mean the children will sing a song about the names of the seven days of the week and discuss which day of the week today is. Then, as a class, they will count the number of days to find out which day it is. They also discuss the name of whichever month it is.
Here's an example of teaching and singing about the days of the week:
Understanding the calendar can be tricky for many children. Therefore, repetition is helpful. Also, reviewing the calendar every day provides excellent counting practice. Once a child can count to 30, they are well on their way to being able to count to 100. Having said that, children do get tired of reviewing the calendar every day. So long as your child has a basic understanding of the calendar by the time they start kindergarten, it is up to you whether you want to review the calendar daily or not. You could choose to review the calendar once a week or choose to focus on it daily for one month. However you choose to do it, have fun with it.
5. Weather
Learning to name the different types of weather such as, sunny, snowy, and foggy, is another thing preschoolers learn at school. Since many preschools are run indoors, teachers must be intentional not to forget to talk about the weather. At home, these conversations happen more naturally. As you discuss which type of footwear is needed for the day, or when the weather makes going to the park formidable, you can be teaching your child about the weather.
6. Bonus: Bible stories
In many Christian preschools, Bible reading is an important part of the schedule. Some of the Christian preschools I've taught at always read one Bible story every week from a children's illustrated Bible. When I read a Bible story to my class, I like to pause and sing the "B-I-B-L-E" first to remind everyone that this isn't just another storybook. The Bible is special and true. If you don't know the song, I explain the actions and link to a video of it in my post here: 7 Simple Christian Songs for Preschoolers
I highly recommend The Beginner's Bible by Zondervankidz. They also have free printable colouring sheets and activities on their website here that match the illustrations in it.