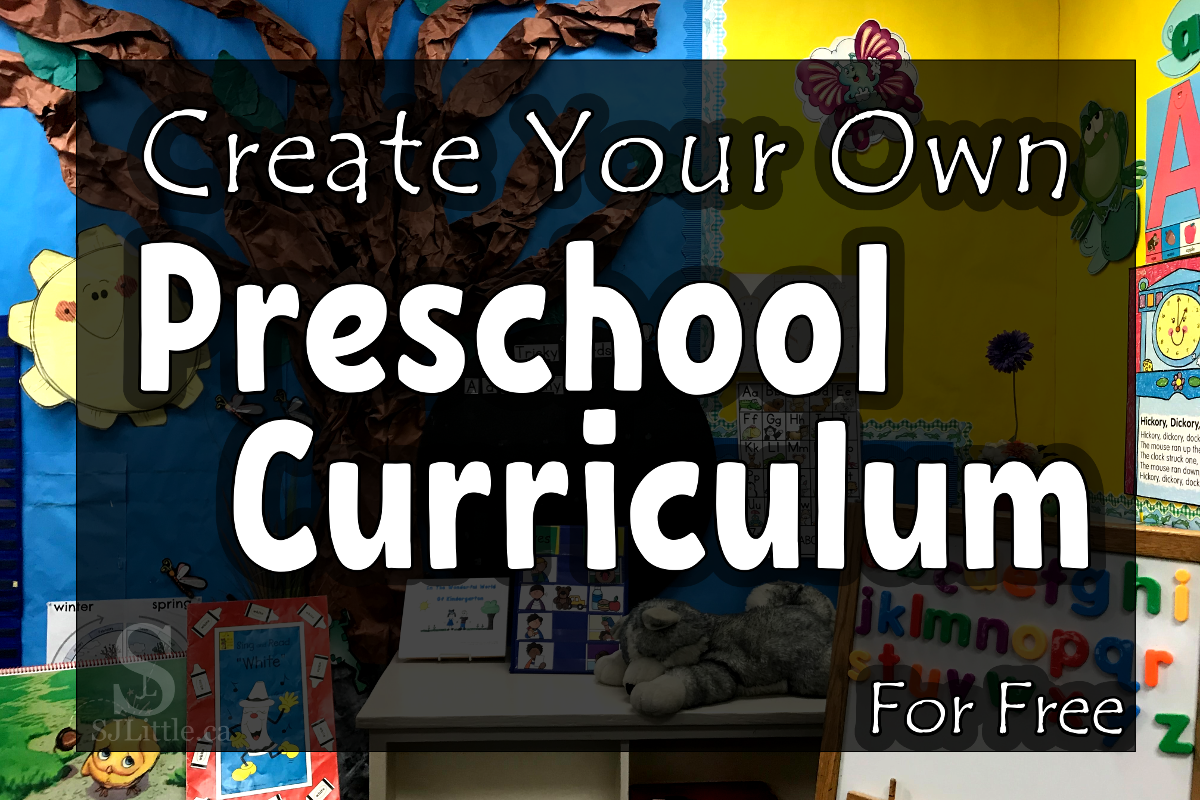 I've heard many people asking about curriculums to use with their preschooler(s). While there are preschool curriculum options available for sale, it may be easier than you think to create your own curriculum customized for your children and your schedule.
While there is no one way to create a curriculum for your children, here is the process I typically follow as a preschool teacher.
Step 1: Overall Learning Goals
Determine what overall learning goals you want your children to reach.

Academic suggestions include topics such as:

ABCs

It often works well to focus on teaching one letter per week, though they will need lots of review along the way.

Here are some fun ways to teach the letters: Teaching the ABCs

Numbers 1-20 (counting and recognition)

Shapes and colours

Focusing on one colour or one shape per week could work. Alternatively, you could have "Shapes" as your fun theme for a week.

Calendar

Science

Some people love integrating science into various themes. If that's you, here are some ideas for simple science experiments to do with children: Preschool Science Ideas Board

Sight words

Wait until your child has a very good comprehension of the alphabet sounds before introducing sight words.
Step 2: Fun Themes
Choose fun themes and make a schedule of them.
Here's a great list of preschool theme ideas to get you started: Exciting Preschool Themes

Decide how often you want to change up your theme.

Depending on how often and how deep you dig into each theme, you may want to change it up frequently.

I typically lean toward having a new theme every week, but I know others who change their theme once a month.

For some themes, such as Under the Sea, there are so many songs, crafts, and activities that can be done that I often extend it to cover two weeks.
Step 3: Weekly Goals
Decide how much curriculum you want to do per week or per theme.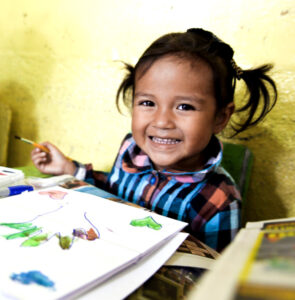 Do you want to have a letter and/or a number per week?
Do you want to have a specific learning goal per week?

Weekly learning goals could include:

Rhyming

Identifying patterns

Taking turns

How many organized crafts do you want your children to make per week?

Do you want to do crafts related to each letter or number as you teach them? Or will your crafts be more connected to the fun theme?

How many songs do you sing each day?

Do you have organized gym times each day?

If so, consider finding a new game or a new variation of a familiar game per theme.

Here's a versatile gym game that can be adapted to nearly an

y theme and adjusted for different spaces whether indoor or outdoor, at a school or at home. 4 Sides – Gym Game
Step 4: Brainstorm and Research
Now that you have your overall topics, your fun themes, and you know how many crafts, songs, and activities you're looking for, it's time to start filling in the blanks. Use your theme and overall learning goals as a springboard for your creativity. At the same time, remember that not every activity needs to connect to the theme.

Your planning might look something like this: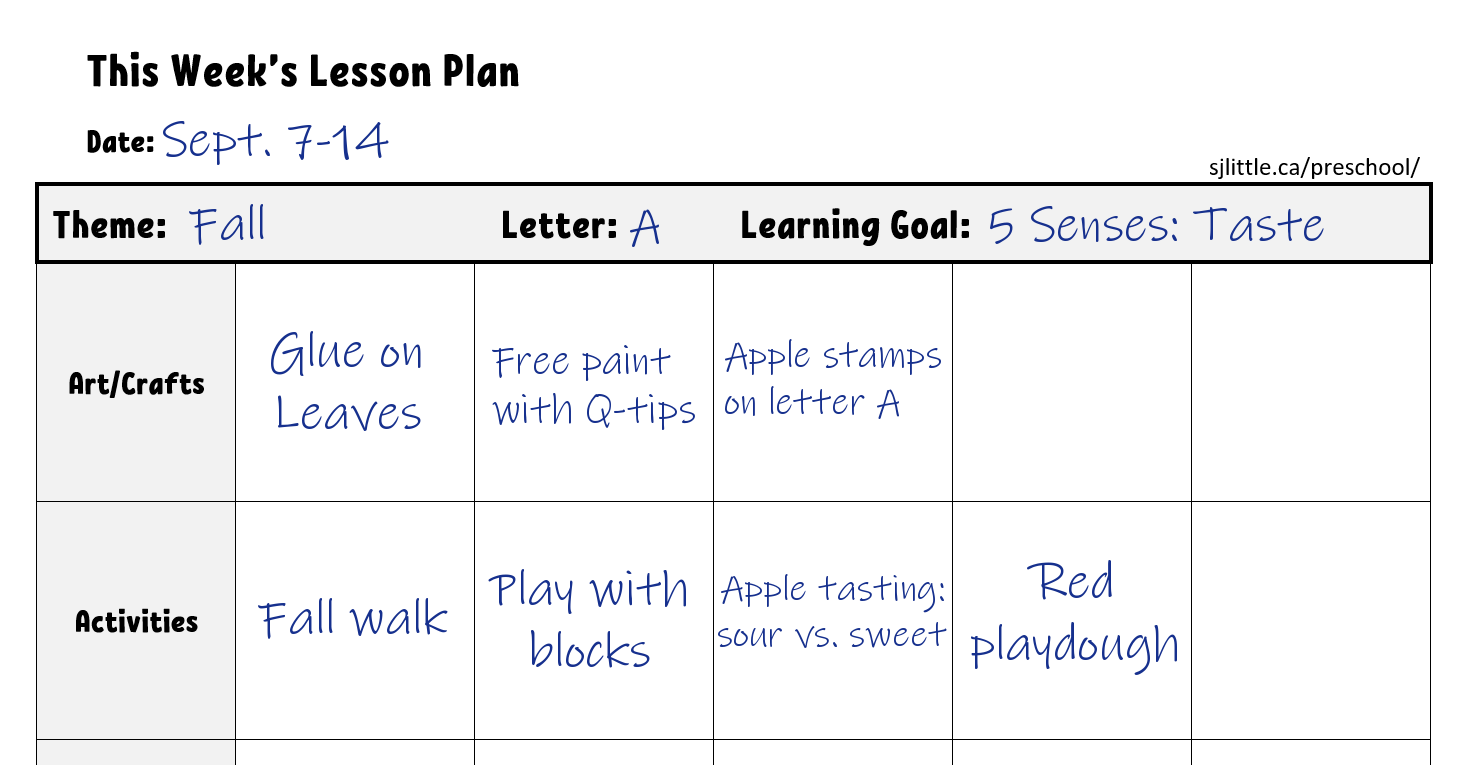 Fun themes could inspire:

Crafts

Songs

Stories (public libraries are a great resource)

Games/Activities

Decorations

Field Trips (I might do 1-3 field trips per year)

Snacks (if you're ambitious)
Google and Pinterest have loads of ideas if you need help.
Need a Lesson Plan Template like the one above to organize your ideas? You can print this one for free when you join my email list.
Step 5: Collect Supplies and Implement the Plan
Have fun and don't be afraid to be flexible with your preschool curriculum. Sometimes new topics or opportunities pop up that are worth switching to. Other weeks the plan simply doesn't happen. That's okay. Try again next week.
Remember that the preschool curriculum is meant to serve you and your children. You do not need to serve the curriculum.