About the Author: S. J. Little
S. J. Little is an author, preschool teacher, and blogger.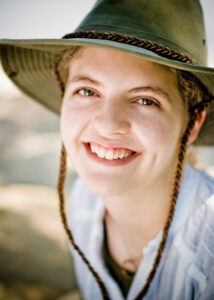 Having studied Early Learning and Child Care, S. J. Little has nearly a decade of experience as a preschool teacher. At the moment, she is a stay at home mom caring for her growing family. She enjoys inspiring young children to mature and thrive in all areas, whether in the classroom or at home. Have you read any of her preschool stories? Don't be surprised to find educational or moral learning moments woven in.
For nine months, S. J. Little was thrilled to study the Bible with Torchbearers International in Europe (commonly known as Capernwray). A big change for someone who completed the rest of her schooling as a homeschooler! During those nine months, she read all 66 books of the Bible, explored castles, strolled through forests, and enjoyed fellowship with Christians from around the world. Several of her Christian allegory blog posts were inspired by her time there. The following year, she returned to Canada for a second year of Bible school with the same organization.
From a young age, S. J. Little has enjoyed crafting stories of her own. Now she is working towards publishing both her preschool picture books and her Christian young adult novels.
S. J. Little, her husband, and their daughter make their home in Western Canada where they enjoy many long walks together.