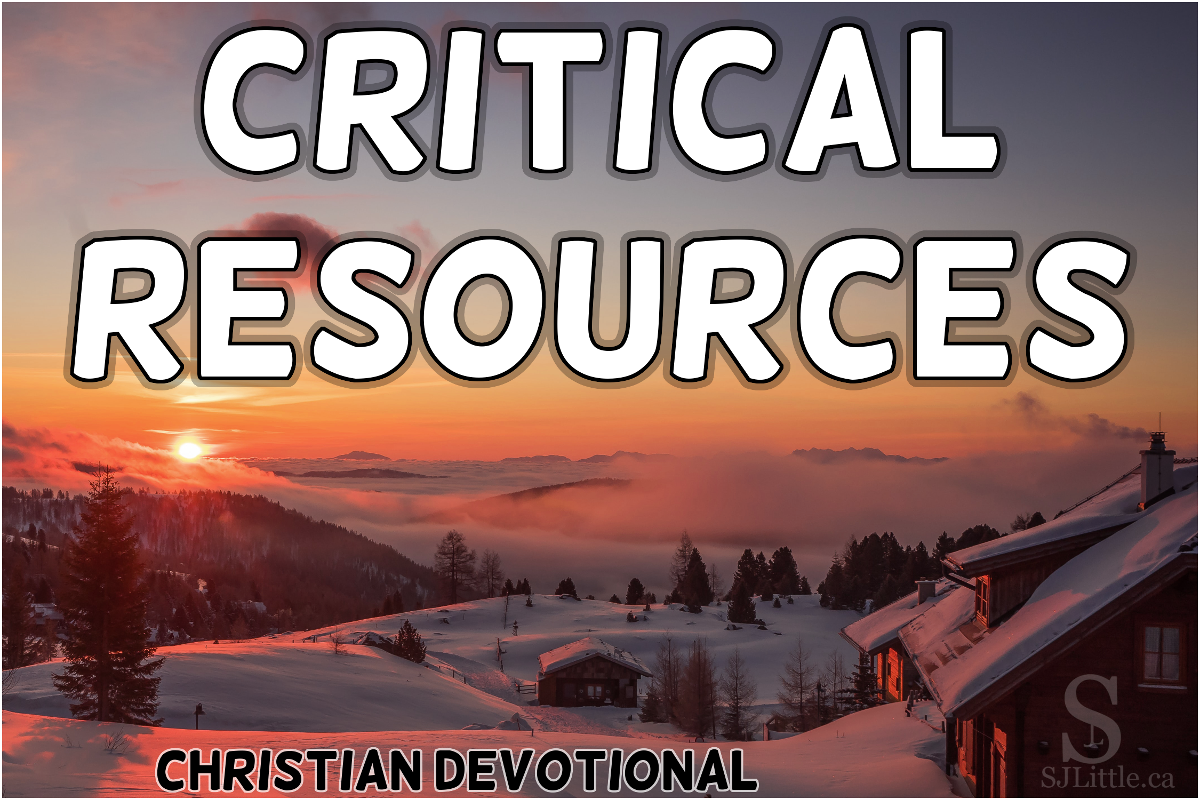 Yawning, I pulled myself out of bed. I shivered at the slight chill in the air.
Having readied myself for the day, I fetched a warm sweater and sat down in the living room to read the Bible. By the time I was done reading, it was bright enough outside to open the curtains, although the sun was not yet up.
As I surveyed the scene outside, I noted the dull faded pinks, oranges, and yellows of the pending sunrise.
Many of the buildings had thick plumes of smoke rising lazily from their chimneys – more steam than exhaust on a morning such as this.
Crisp snow covered everything, giving the scene a coziness.
The weather app announced the chilly news: -25C this morning with the wind chill making it feel like -32C. That's cold!
Even though the sun would rise soon, brilliant and blinding through the frigid world, it's cheery rays would do little to chase away the cold. The warmest the day was expected to reach was -20C with the wind chill still feeling like -27C.
Behind me, I heard the rumble of the furnace turning on.
On days like today I am incredibly thankful for a furnace that works, especially since we live in a house without a wood burning fireplace. Were the electricity and gas to shut off, the cold from outside would quickly seep in. Staying warm enough to not die would become our main goal. Keeping the pipes in the house from freezing and, therefore, bursting would also be at the top of our minds.
You see, electricity and natural gas are critical resources for us. Especially on days like today, they are the difference between life and death.
If the food supply was cut off, we'd be okay for a while. Maybe even a month or two if we really scrounged through the cupboards. If water was cut off, we could make due for a day or two with the bottled water in the storage room. If the electricity and natural gas were cut off, we'd be in trouble.
As I pulled out some things for breakfast, I thought of the cans tucked in the back of the cupboard. Trying to make do with the food we had on hand would certainly not be preferable nor as healthy since we would quickly run out of fresh food, but if we got creative we wouldn't go hungry.
Likewise, if we ran out of bottled water, snow could be melted. Again not ideal, but we wouldn't go thirsty.
After breakfast, I wandered into the living room. Looking out into the brilliant yellow sunlight these thoughts circled in my mind and I wondered if perhaps there was a lesson to be learned.
I believe the question to be asked is "What are the critical resources of my walk with God?"
There are some things that I could do without for a time, even though it wouldn't be preferable or necessarily healthy.
There are other things that are critical. Without them, I would be fighting hard to stay alive in my walk with God.
What are these critical resources? Here are three that I must be intentional to keep in my life.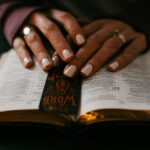 Prayer

Bible (reading, memorizing, studying, etc.)

Christian Fellowship
Why these three?
Prayer
Prayer connects us with God as we are reminded to shift our focus to the things above. At its richest, prayer includes worship and thanksgiving as well as praying for the needs of those around us.
"Rejoice always, pray without ceasing, in everything give thanks; for this is the will of God in Christ Jesus for you." (1 Thessalonians 5:16-18 NKJV)
Bible
The Bible helps us keep a godly perspective. When I stop reading my Bible, I risk getting sidetracked by false teachings. I also miss out on the many times when the Lord would speak through the Bible into my specific circumstances.
"All Scripture is inspired by God and is profitable for teaching, for rebuking, for correcting, for training in righteousness, so that the man of God may be complete, equipped for every good work." (2 Timothy 3:16-17 CSB)
Christian Fellowship
Spending time with other Christians, especially when discussing the things of God, helps remind me to remain faithful in prayer and Bible reading. As a human prone to wander, Christian fellowship helps keep me focused on what really matters.
"And let us consider one another in order to provoke love and good works, not neglecting to gather together, as some are in the habit of doing, but encouraging each other, and all the more as you see the day approaching." (Hebrews 10:24-25 CSB)
In Conclusion
Life has many seasons. Each season takes a different appearance. Some seasons are full of joy. In other seasons, what we value greatly is taken from us.
In each new season we adjust with God's help. We learn new habits and routines, sometimes leaving behind old habits we treasured, sometimes stepping into new routines we've long anticipated.
Regardless of what season of life I find myself in, may I always be intentional to keep these three critical resources a part of my life: prayer, Bible, and Christian fellowship.
After all, the most critical resource I need in all of life is my walk with God. Without Him, I am lost. Therefore, protecting and strengthening my walk with Him must be of highest priority.
Do you need access to a Bible in a language you can understand better? Check out www.biblegateway.com They provide free access to read the Bible online in countless languages including some I've never heard of before.
Want to go a deeper in your Bible study? I often use www.blueletterbible.org to look up a specific word and its original meaning, or to compare English translations. This website does take some time to learn your way around, but it is a valuable resource.
Also, for anyone on my email list, I have a free printable Bible reading chart that includes a list of every chapter of the Bible so that you can track your Bible reading. If you haven't already, click here to join my email list.