S. J. Little's Christian Allegory Blog
What follows are bite-sized posts recalling lessons God has taught me through daily life allegories. It is my prayer that you are encouraged by them.
As you read through the content, keep in mind that no allegory is perfect, and that in keeping these posts short I have not gone deep into the theology behind each. They are meant as encouragement and gentle reminders of valuable truths.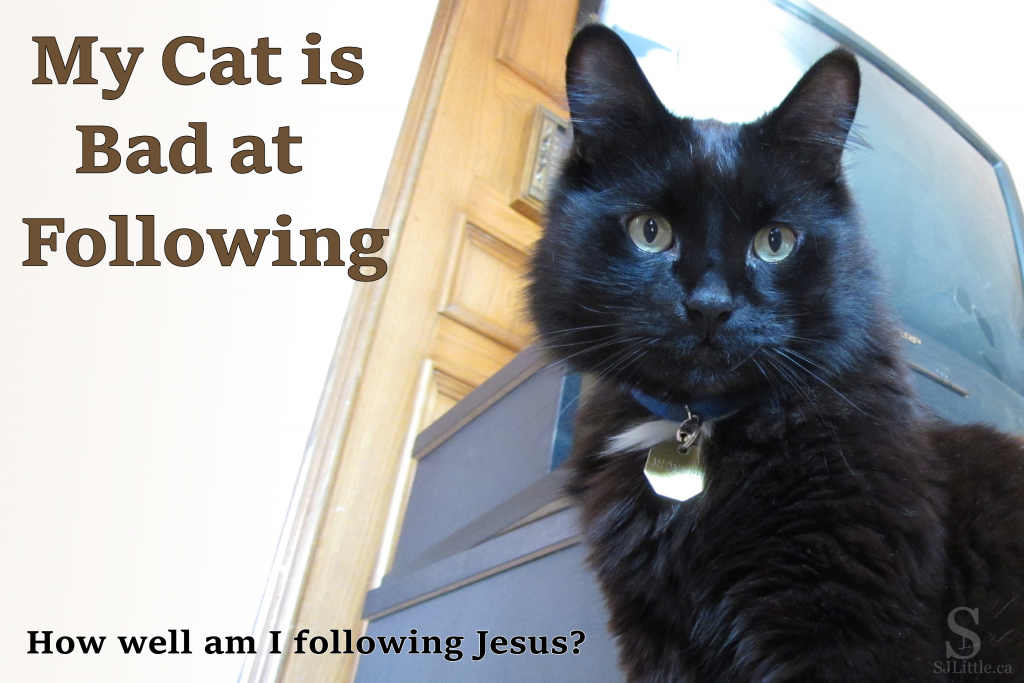 How well am I following Jesus? Meet My Cat I have a cat named Midnight. He is quite the character...
Read More