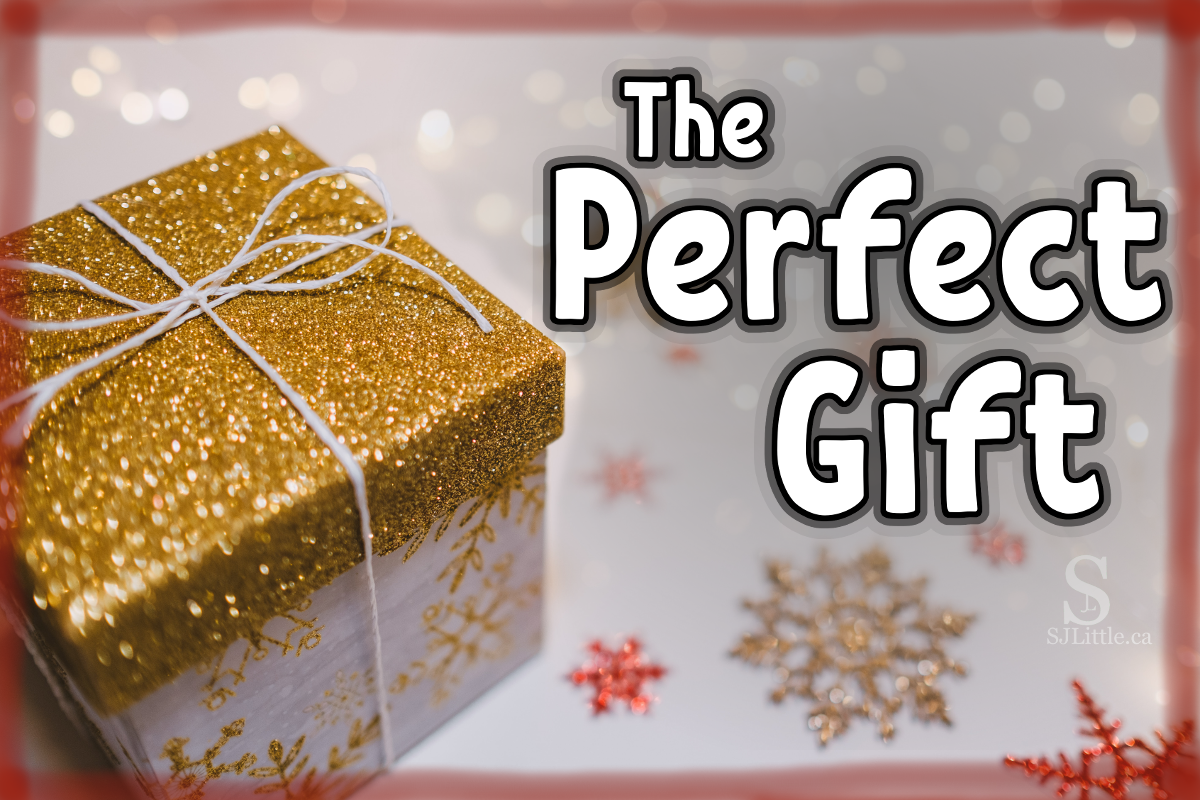 Have you ever received a gift from someone that you didn't know you wanted, but when you received it, it fit a need or want wonderfully?
That was my experience recently.
One morning last week, I glanced outside. I needed to drop some Christmas cards in the mail.
I checked the weather app on my phone. -17C with wind chill making it feel like -21C. That's cold.
Despite the fact that the mailbox was not far away, I bundled up carefully. An extra sweater under my winter jacket, two layers of gloves, a neck warmer and a toque (or beanie for those of you not from Canada). I pulled on my winter boots. That ought to do it.
I frowned, however, when I zipped up my winter jacket. I'd worn the same sweater beneath it just the week before, but this time the zipper felt tighter.
You see, I'm pregnant. My middle is quickly expanding and now pushing the limits of my winter jacket.
I shrugged it off and headed outside.
The fresh air greeted me and the sun was shining, though it did nothing to melt the snow on the sidewalk.
I strolled to the mailbox and back, enjoying the outing.
As I stepped back into the house, I felt reluctant to leave the freshness of the outside world. My layering had worked. I wasn't cold yet.
I glanced at the snow shovel sitting near the doorway. There wasn't a lot of snow, but the sidewalk could use some shovelling. My husband would gladly do it, but he wouldn't be off work until after dark and it would be colder then.
Deciding to go for it, I picked up the shovel and got to work. I was careful to go slow and not do much lifting as I cleared the sidewalk.
Not long afterwards, when I headed back inside, I smiled. How refreshing to have been outside and to have moved my muscles.
Later that day, when my husband got off work, I commented to him that I hoped my jacket would last the next week or two of colder weather, but wasn't sure it would last much longer.
I figured that if I wore enough sweaters then I might be able to get by with having my winter jacket unzipped. Especially since we typically don't have too many days that are so very cold. Alternatively, I could try buying a maternity winter jacket, but I wasn't sold on the idea.
Anyways, that evening we visited with one of my sister-in-laws. As we prepared to part ways, she handed us some Christmas presents. The plan was to open them on Christmas day. However, she spoke up and insisted that I open mine before leaving.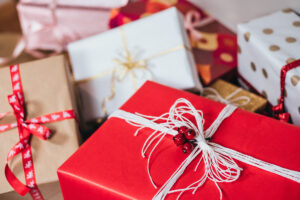 I hesitated, but finally conceded.
When I opened the cutely decorated gift, I found a piece of fabric with zippers on it. Holding it up, I discovered it was a jacket insert.
Right away we tested it on my winter jacket. It fit well.
The insert attached to my jacket zipper on both sides, making the jacket bigger. Now I could continue to wear my jacket even as my middle grew larger.
I smiled. I had not thought to put anything like it on my Christmas wish list, yet it was exactly what I needed.
It was the perfect gift.
Gifts are on my mind a lot around Christmas time. I try to think of meaningful gifts others would appreciate. At the same time, my family asks me what I want, so I brainstorm a list of ideas.
There is a lot of shopping to do and sometimes coordinating to buy bigger gifts. Sometimes I think I've found the perfect gift for someone, other times I'm not so sure.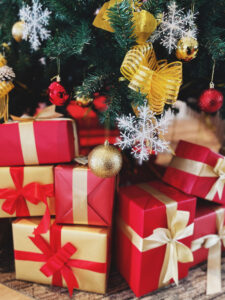 Then there are the many gifts that money can't buy. The list of things to be grateful for is long.
There are so many ways that God blesses us. Often we take them for granted and forget to say thanks.
Many of the gifts God gives us are similar to that perfect gift my sister-in-law gave me. It wasn't something I had thought to ask for, but it met a need wonderfully and in the nick of time.
Around Christmas time, we often pause to remember the gift the Father gave us when He sent Jesus to be born on earth. Yet that gift would not matter much if it weren't for what it led to.
It was when Jesus died on the cross and then rose again that God granted us the ultimate gift. It was a gift we didn't know we needed, but He gave it to us at the perfect time.
The Bible tells us:
"For God so loved the world, that He gave His only Son, that whoever believes in Him should not perish but have eternal life." (John 3:16 ESV)
"For the wages of sin is death, but the free gift of God is eternal life in Christ Jesus our Lord." (Romans 6:23 ESV)
This Christmas, beyond all the other gifts the season may bring, I want to celebrate the gift the Father gave us in sending Jesus to come in the flesh. Beyond that, I want to remember the ultimate perfect gift He gave us by taking away the wages of sin which I deserve.
Because Jesus died on the cross and rose again, I can have fellowship with God. The barrier sin caused between us has been torn down. Praise the Lord for giving us such a perfect gift!
"For by grace you have been saved through faith. And this is not your own doing; it is the gift of God, not a result of works, so that no one may boast." (Ephesians 2:8-9 ESV)