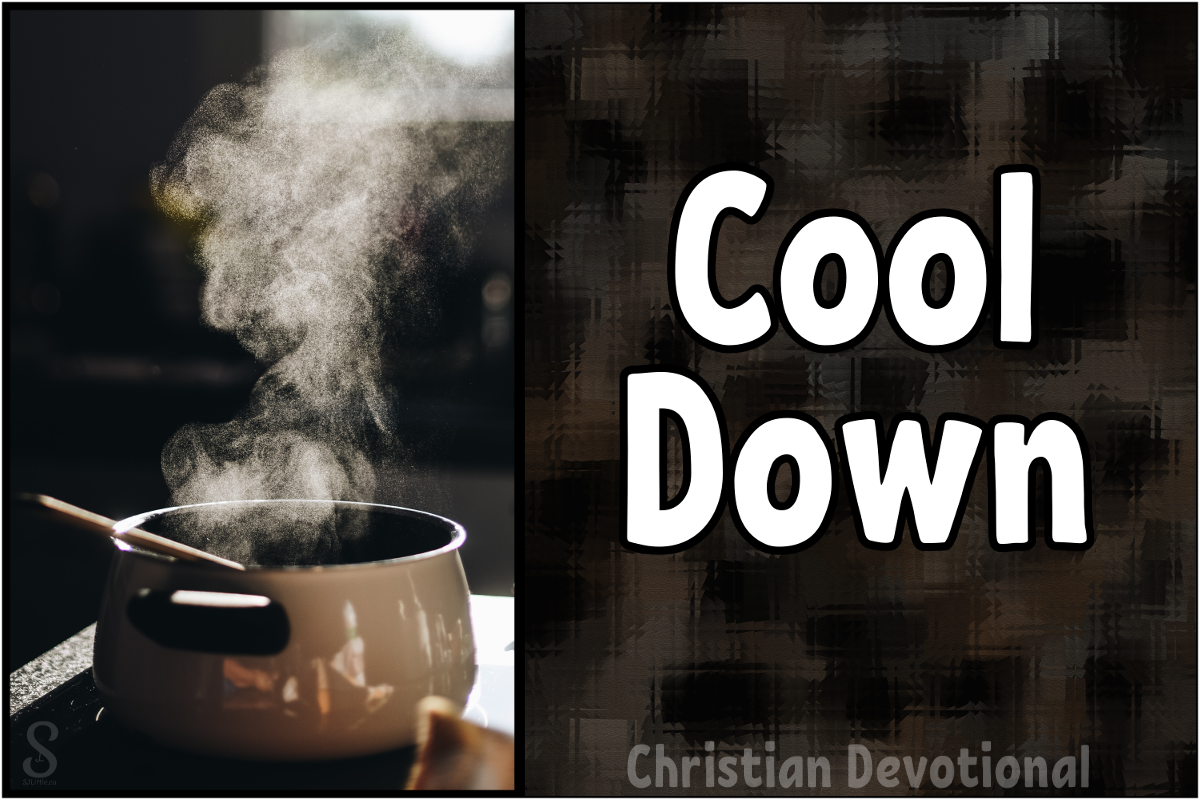 I turned the burner off and gave the sauce a final stir. A savoury aroma wafted up.
Opening the cupboard, I pulled out a small plate and scooped a little sauce onto it. I set this "cooling plate" on the table.
I glanced at my little one as she happily stacked tuna cans in the corner.
"Almost time for supper."
I set two trivets on the table followed by plates and cutlery.
Using oven mitts, I pulled the rice out of the cooker and set it on a trivet. I paused to scoop a little rice onto the small plate.
I set the sauce on the other trivet, then filled the glasses with fresh water.
"Okay," I said, turning to my little one, "let's put away the cans and sit in your seat for supper."
I helped her stack the cans in the cupboard. I lifted her into her seat and buckled her in.
My husband fetched the bib for our little one as I set her water on her tray.
We took our seats and paused for a moment to pray.
After the "amen", I touched a finger to the food on the small plate.
"It's ready for you," I said to my little one as I scooped some onto her tray.
I laughed as she eagerly dug in, shovelling a handful into her mouth.
Later that evening, having finished our meal and put our little one to bed, I realized that I could be similar to the food set aside to cool for my little one.
How do I cool the food for my little one? By separating it from the rest. Otherwise, it would still be far too hot for her to eat.
As a Christian, I am to be on fire for Jesus, not a useless lukewarm (Revelation 3:15-16).
When I separate a small amount of food out for my little one, it cools to room temperature much faster than if I had left it in the pot. The same happens to me as a Christian.When I separate the food for my little one, I spread it as thin as possible on the "cooling plate". Why? Because if I leave it in a heap, it will take longer to cool. When I get separated out and don't stay in touch with other Christians, I cool off. I lose my excitement and depth in my walk with Jesus.
I typically don't notice this cooling down. I can't feel it because it happens so slowly, so subtly, but it does happen.
Surely this is why, in Hebrews 10:24-25, we are told not to neglect gathering together.
When we as Christians remain in fellowship together, going to church, participating in small groups, and engaging with other Christians, we are far less likely to cool off in our faith.
You keep me accountable. Hopefully, I help keep you inspired. We help each other keep from cooling off.
If I want to stay on fire for Jesus, it is vital that I stay connected with the church – with other believers who know and love Jesus. I must regularly attend a Bible-believing church.
On the days I'm feeling distracted or just worn down by life, connecting with other Christians is critical. It is as soon as I stop attending church – as soon as I stop connecting with other Christians – that I am at great risk of cooling down in my own faith.
So today may I remain intentional to be connected with other Christians. May I not cool down, but stay on fire for Jesus. For He is worthy and the joy and peace He gives only comes when I'm walking close with Him.
May I engage with other Christians with the mindset given in Hebrews 10, that my aim might be to warm others up.
"Let us hold unswervingly to the hope we profess, for He who promised is faithful. And let us consider how we may spur one another on toward love and good deeds, not giving up meeting together, as some are in the habit of doing, but encouraging one another—and all the more as you see the Day approaching." (Hebrews 10:23-25 NIV)