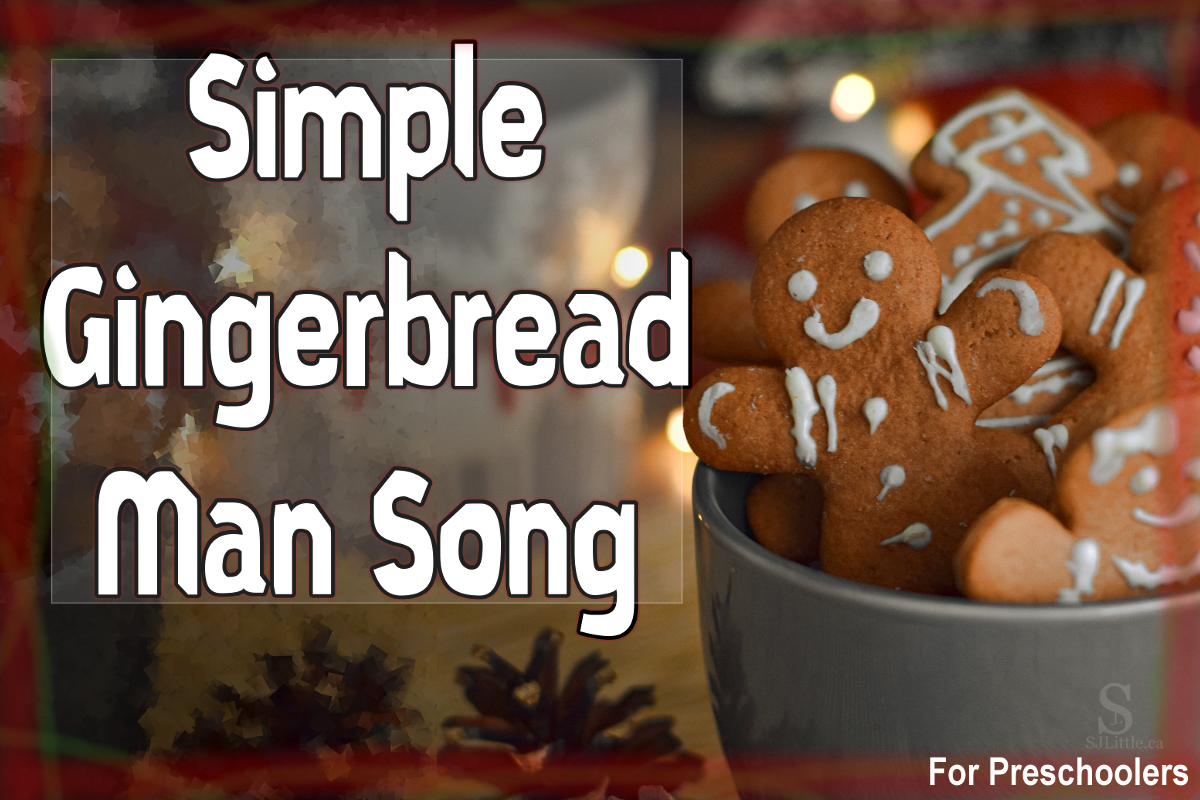 A while back, one of my coworkers was looking for an easy gingerbread man song to sing with her preschool class at Christmas. Her search led me to come up with my own simple gingerbread man song for the holidays. Now I'm sharing it with you.
*As this is an original song, please be sure to include my name as the songwriter any time you share this song.
The Gingerbread Man Song
Words by: S. J. Little
Tune: Slippery Fish
(If you don't know the Slippery Fish tune, I've included a link to it at the bottom of this page.)
Gingerbread man, gingerbread man,
You look sweet and tasty!
Gingerbread man, gingerbread man…
Yum, yum, yum…
Oh no! It's been eaten by a cat!
Repeat the song with a different animal eating the gingerbread man.
Feel free to use just about any animal to eat the gingerbread man. Here is a list of ideas to get you started:
I recommend using five gingerbread man visuals and then using a visual for each animal who is going to eat a gingerbread man.
If you don't already have gingerbread man visuals, here's a great free colouring sheet you could print and cut out to use: http://www.supercoloring.com/coloring-pages/simple-gingerbread-man
Developmental Skills Practiced When Singing the Gingerbread Man Song
Counting:
If using five gingerbread men, you could start by counting how many gingerbread men you have. Sing through the song and have the "eaten" gingerbread man disappear. Then, before singing the song again, count the four gingerbread men that are left.
Depending on the developmental level and attention span of your children, you may want to use more or less gingerbread men.
Language:
The simple repetitive nature of this song helps children catch on and feel confident to sing along.
Using visuals of whatever "eats" the gingerbread man allows children to learn the names of the animals.
Social Skills:
Taking turns – try increasing the interaction with your children by letting each of them have a turn choosing which animal ate the gingerbread man.
Don't know the Slippery Fish tune? Check out this video: https://www.youtube.com/watch?v=aW3hNADgf-A
Looking for other original preschool songs by S. J. Little? Check out the links below.