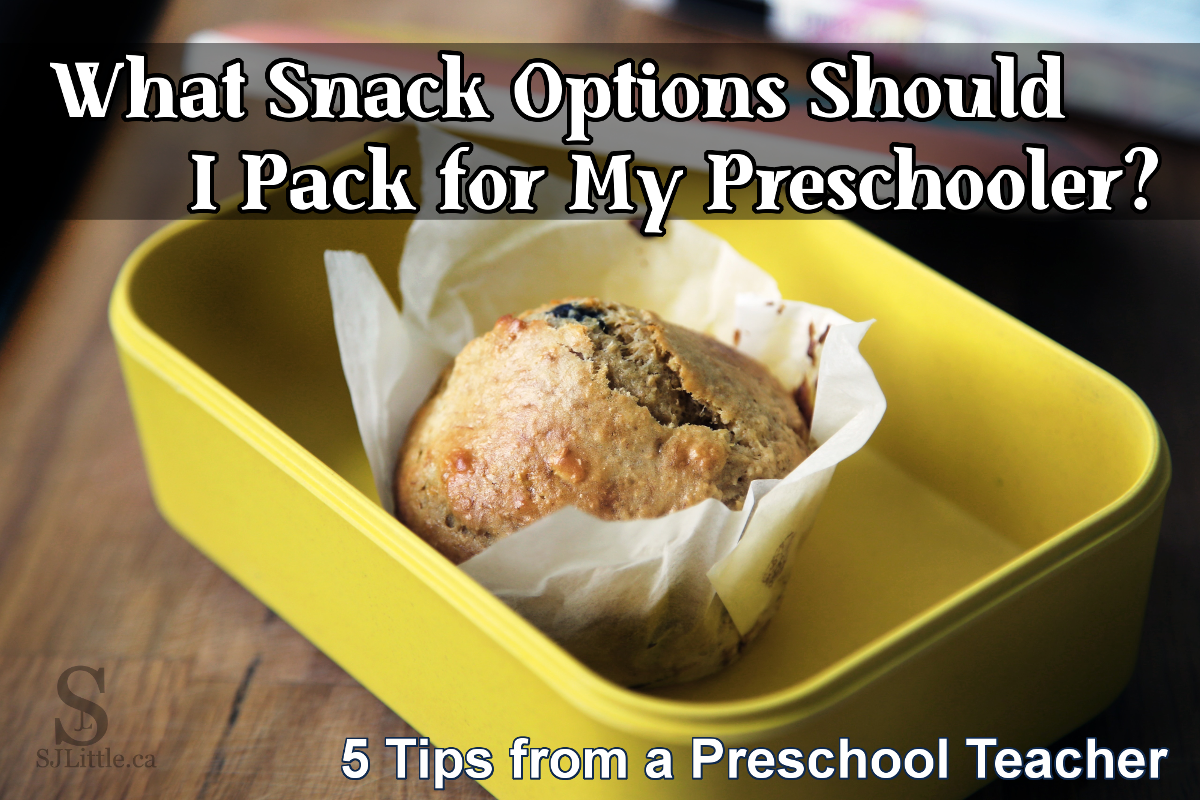 5 tips from a preschool teacher
Do you have a preschooler? Do you pack snacks for them? Then you're in the right place. Keep reading to discover five useful tips I've learned from observing the preschool snack packing techniques of countless parents.
Please keep in mind that each individual is unique. Use discretion when deciding which tips will be useful for you.
1. Involve Your Child
Children enjoy and benefit from having opportunities to choose. Try involving them in picking what to have for snack, but keep the options limited. For example, you could ask them if they want an apple or a banana. Or you could ask if they want white cheese or orange cheese. Be sure that the choices you give them are all ones you are happy with them making.
2. Limit the Options
Deciding how many food options to pack in your child's snack can be tricky. Not enough food leaves them hungry. At the same time, did you know that sending too many options can cause a child to eat less? Of course, this depends on the child's personality. Some children become overwhelmed or indecisive when presented with too many options. Sending two or three decent sized food choices is often better than six.
3. Offer Healthy vs. Unhealthy Options
Many parents complain to me that their children only eat sugary processed food. If given the option, the majority of children will eat the sugary and/or processed treat in their snack first. This may leave them with little appetite or no time to eat the healthy options you packed for them. If this is a concern for you, try packing only healthy options such as fruit or vegetables and perhaps some crackers. Most children will be happy to eat healthy snacks, if those are the only options you provide.

Note that if the child has learned to expect a sugary snack, it may take a few days for them to decide to eat the healthier options.
4. Send Two+ Food Groups
While we're on the topic of the options to pack for snack, one preschool I worked at insisted that parents include at least two food groups in the snack. Food groups include: fruit, vegetables, grains, dairy, and meat/alternatives. Including options from at least two of these food groups is a great rule of thumb in providing a wholesome snack.
5. Change Things Up
Rather than sending the exact same snack every day, try changing it up from time to time. This suggestion, again, depends on your child. Some children prefer the exact same snack every day, while others quickly get bored of repetition. Eating a wide variety of food is a healthy thing to do.

To keep from getting stuck in a snack-time rut, keep a list readily available, like my

11 Quick and Easy Wholesome Preschool Snack Ideas

.
Have you tried any of these tips, or do you have others to add? Leave a comment.