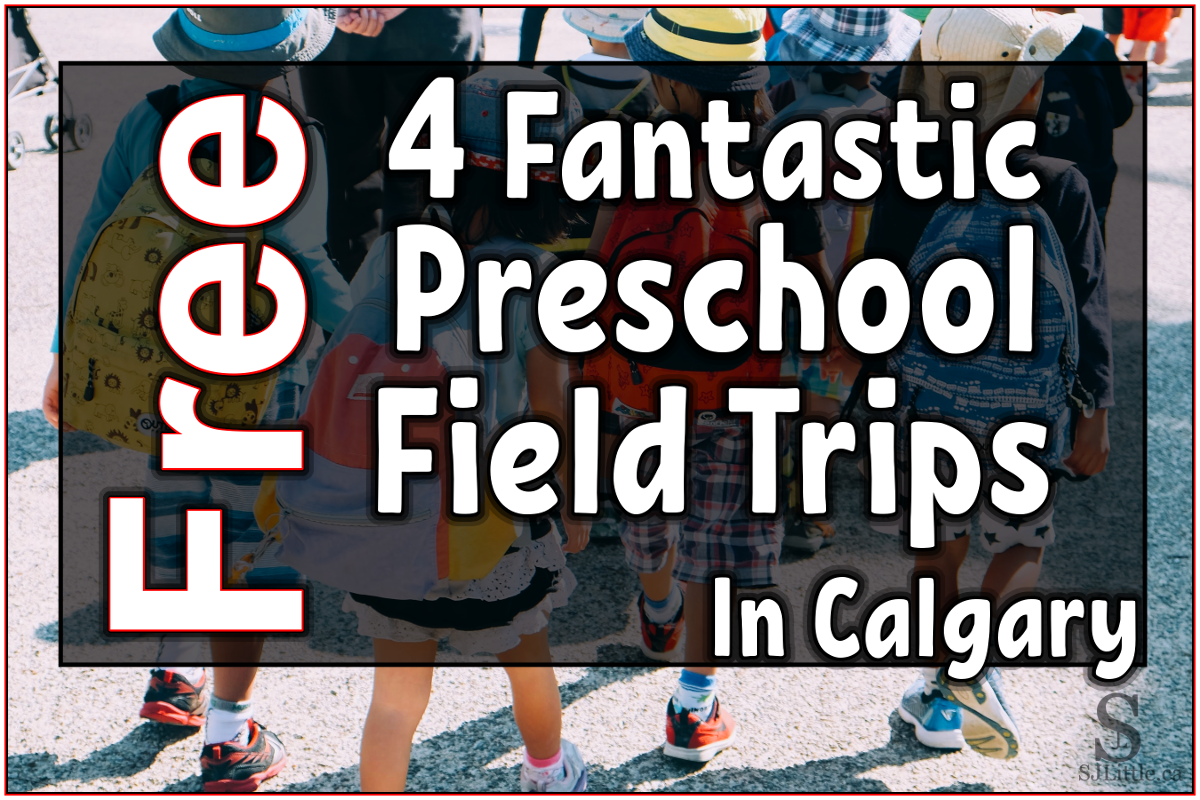 While this article is specific to preschool field trips in Calgary, it may give you ideas of free field trips you could find in your area.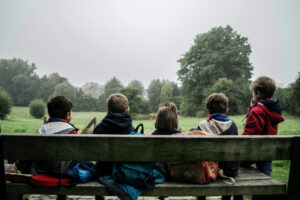 Not a preschool teacher, but want to take your child on a field trip? Consider going together with a handful of other moms with preschool-aged children.
Free Preschool Field Trips
1. Pisces Pet Emporium
This pet store is among my favourite field trips for preschoolers as they offer guided tours for free.

Think of Pisces as a preschooler-sized zoo! They even have little monkeys!

Tip: Even though you booked it a while ago, call Pieces a day or two before your field trip to remind them.

Pros:

get to see various animals including small monkeys, fish, cats, dogs, bunnies, birds, etc.

It's harder to lose kids because the store is not crowded and only has one exit.

The tour guide may allow the children to feed the fish and will likely pull out a couple of animals for the children to see up close or even to pet.

Typically only about an hour long – a good length for many preschoolers.

Cons

Only one class can go at a time.

The aisles can get crowded, especially if you have lots of adults along. Consider limiting the number of volunteers you take.
2. Fire Station
https://www.calgary.ca/csps/fire/fire-stations/fire-station-tours.html
See the fire trucks up close and personal. Maybe even get to climb inside one.

Pros:

Children love firefighters! Getting to be inside the fire station is thrilling for them.

Encourages a positive attitude toward community helpers.

Cons

The firefighters giving the tour are on-call. Therefore, if a call comes in, off they go. This means your tour may be cut short.

It's my understanding that a lot of Calgary kindergartens visit the fire station as their field trip.

The minimum age for fire station tours in Calgary is 4 years old.
3. Fish Creek Provincial Park / Inglewood Bird Sanctuary / Prairie Winds Park
https://www.calgary.ca/csps/parks/locations/all-city-parks.html
There are many lovely parks in Calgary. Some, like the Inglewood Bird Sanctuary, are wildlife areas, while others, like Prairie Winds, are more cultivated including playgrounds.

Pros:

Outside – Many children these days don't spend enough time outside. A field trip to the park gets them out of doors and in the sunshine.

You are in charge of this field trip, not dependent on a tour guide who may or may not be good with preschoolers.

Cons:

Weather dependent – being outside means you have to adjust your plan based on the weather.

You have to plan it. Because there is no tour guide, it is up to you to plan activities, games, etc. that will engage your children.
4. Library
https://calgarylibrary.ca/connect/babies-and-toddlers/early-learning-centres/
The Calgary Public Library system has been adding play areas to several of their libraries.

Also, some of their branches can be booked for storytime where a librarian will read books and sing songs with your class for 30 minutes. (I do not know whether this is a paid or free event.)

Pros:

Encourages early literacy and interest in reading.

Some librarians are excellent at storytime, or you could find a corner and read stories to your own class in which case you have control of the quality of storytime.

Cons:

Need to keep the children relatively quiet and have to watch them closely as there are many aisles to hide in.

Some librarians are used to doing storytime for elementary children and may not adjust well to the preschool age.
Regardless of whether you live in Calgary or not, I hope this article has given you some great free preschool field trip ideas to enjoy with your children.
What are your favourite free preschool field trips?