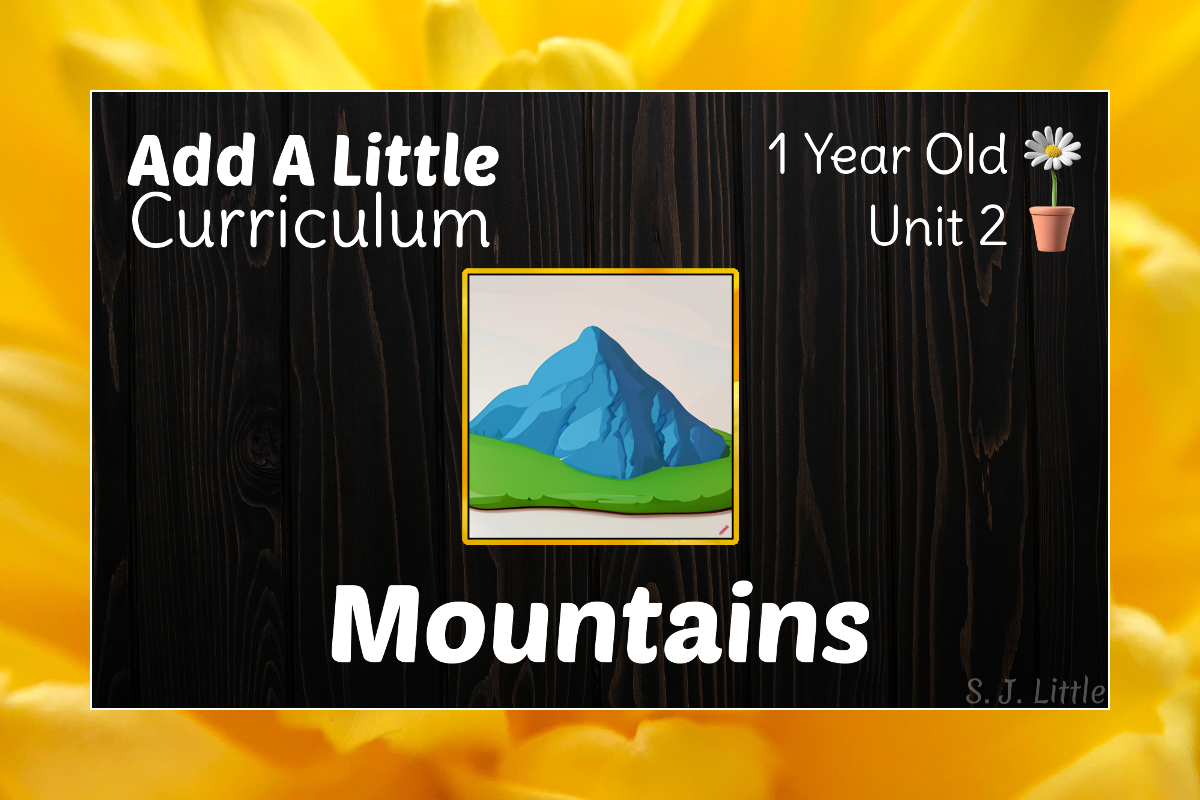 Add A Little – 1 Year Old Curriculum – Unit 2
Mountains
Vocabulary: Pillow, Soft, Container, Put In
Let's Wiggle
Pillow Mountain
Supplies:
Large thick blankets

Pillows

Open floor space

Optional: Giant stuffed animals (if entirely soft)

Optional: Couch cushions, etc.

Optional: Foam mats, exercise mats and/or similar
Prep:
Clear a large floor space by removing any hard objects, including any tables or chairs that have hard legs which could pose a bumping hazard.

Place any mats on the floor.

Spread your largest blanket on top of the mats (this will help keep everything else from sliding, especially on hard floors).

Spread any other thick blankets you have on top.

Heap all your pillows and giant stuffed animals on top of the middle of the blankets.
Let's Play:
Lead by example. Climb onto the pillow mountain. Roll around enjoying the softness.

Encourage your toddler to join you.

Have fun tumbling around on the mountain.
Let's Explore
Pieces of Nature
Supplies:
Two bowls or containers, etc.

3-7 items from outside that are taste-safe and not choking hazards, consider:

Pine cones

Flowers (taste-safe only)

Rocks (too big to choke on)

Leaves
Prep:
Clear an area for playing on the floor

Place one bowl with all the objects on the floor.

Place the other bowl beside it.
Let's Play:
Model how to pick an item from the first bowl, examine it, and put it in the second bowl.

Encourage your child to explore the items.
Let's Sing
She'll Be Coming Round The Mountain
Let's Read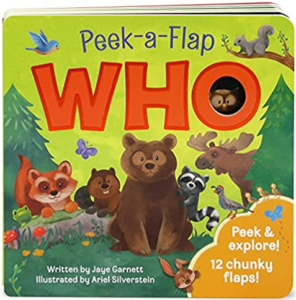 Who
Author: Jaye Garnett
Illustrator: Ariel Silverstein
Note: For 1 year olds, read as a point and name book.
(These are affiliate links meaning I earn a small commission when you make a purchase at no expense to you.)
Let's Sing
Christian Song
My God is So Big