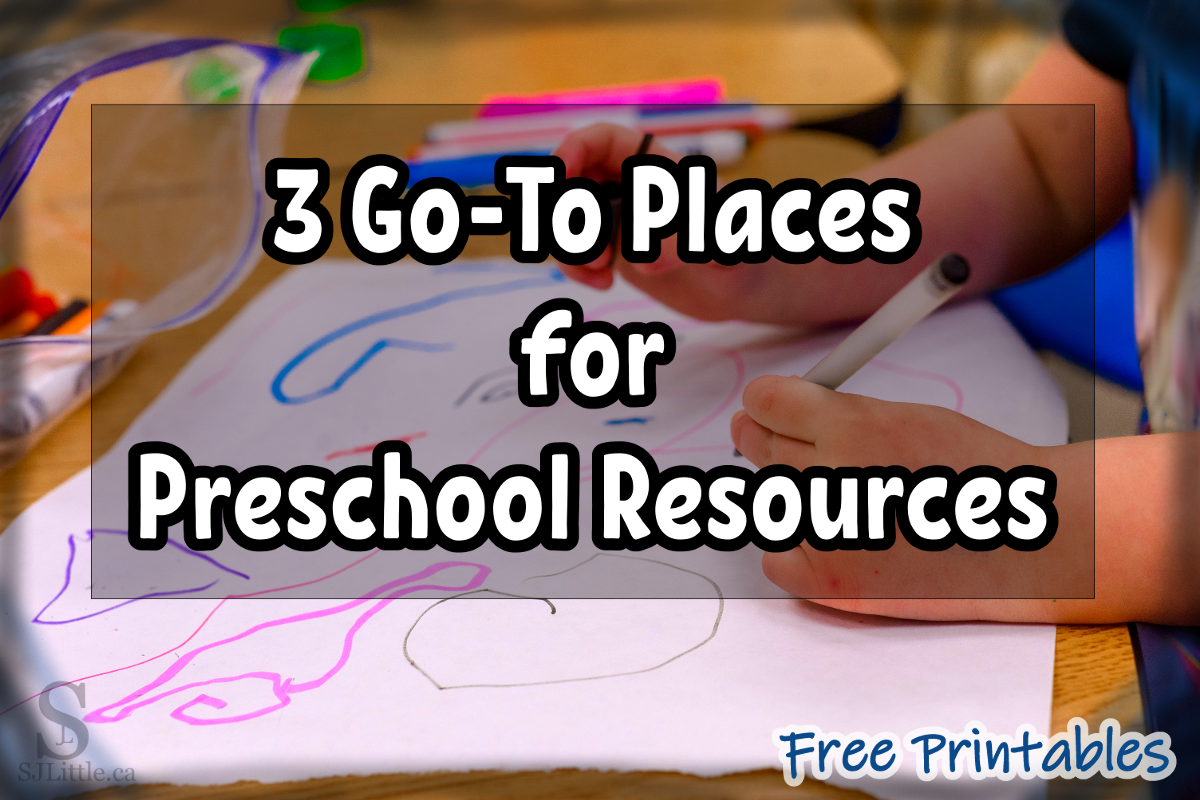 With all of the Covid-19 restrictions, you may be finding yourself in need of new, easy activities for your youngster. Here are three sites with free printable resources that I recommend.
(Note: None of the links below are affiliate links. I am recommending these websites because I have found them to be valuable resources in the past. I have no control over these websites, nor am I connected to them in any way.)
While there are many free colouring page websites out there, my go-to is Super Coloring. I especially enjoy their realistic animal colouring sheets. Sometimes I print their pictures for my preschool class to colour. At other times, I use the pictures to make visuals for circle time. They have just about everything from dinosaurs to flowers and from insects to world maps. If you're looking for something more academically based, they even have colouring sheets for letters A-Z.
Teaching 2 And 3 Year Olds is a website full of free resources, including free printable activities or other creative play ideas. Many of the posts include tips and mention the developmental benefits of each activity. Activities on this site are often sorted by theme.
Have you read the Beginner's Bible with your children? Did you know that there are free printable colouring sheets and activity sheets that go with it? With the same illustrations and pictures as found in the picture Bible, your youngsters might enjoy this extension to their learning.