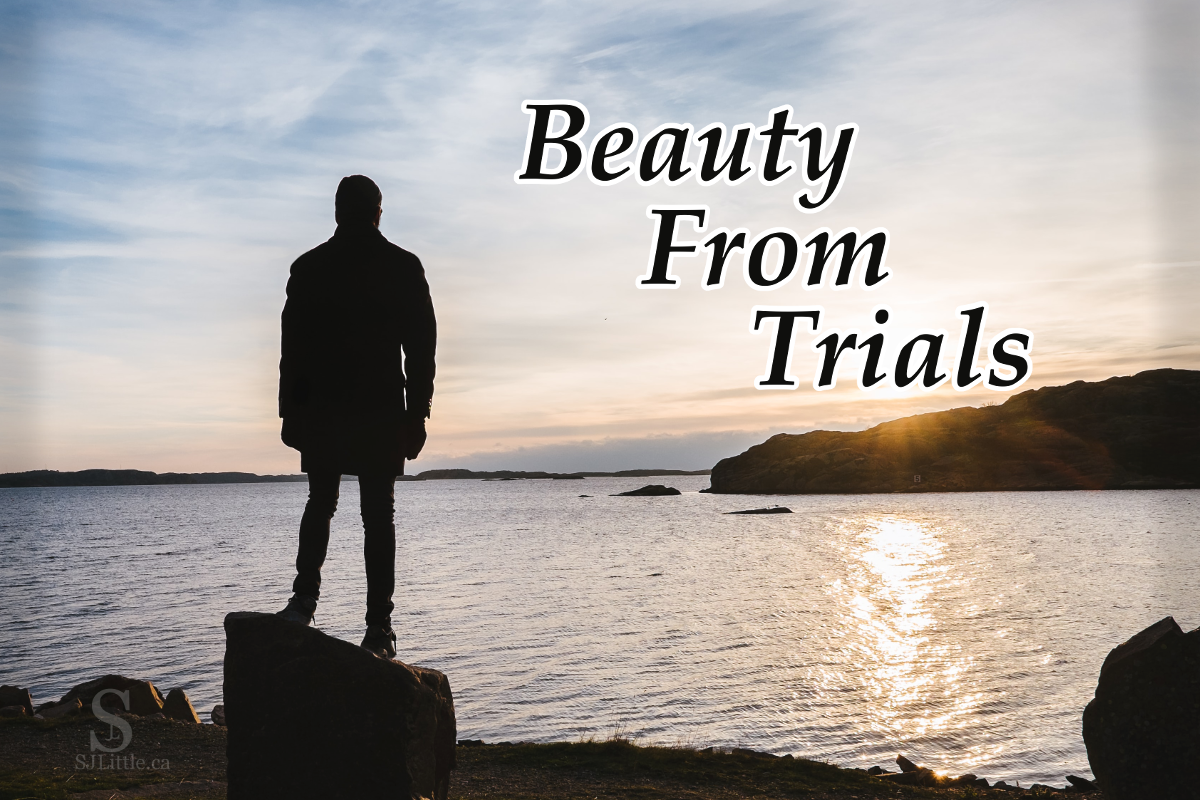 I slipped out of the cabin and stepped quietly down the gravel path. Lifting my head to the early morning sky, I pulled my jacket closer.
It was November, many years ago, and I was on a retreat with my youth group.
As I moved away from the cabin, I looked around. Where should I head on this solitary morning walk?
Having made up my mind, I wandered towards the lake. I sang softly as I strolled, enjoying the crisp edge of the chill air.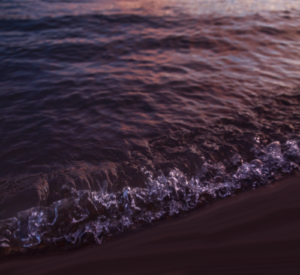 At the beach, I breathed deeply. What lovely peaceful solitude. What a wonderful way to start my day with some alone time with my Lord.
I had a lot I wanted to talk to God about this morning. A number of months earlier I'd begun dealing with health issues. We did not yet know what the problem was.
This being my first retreat since the issues arose, I knew I couldn't join any games as I tired easily, but I hoped and prayed I would be able to participate fully in the rest of the retreat.
As I stood discussing this with my Lord, and expressing to Him the grief of having to miss out on the games which I enjoyed so much, my eyes shifted to the edge of the beach where it met the water. I stopped. I stooped to look closer.
There, where the sand met the water, a narrow band of ice had formed. It was no more than a few inches wide. In an Albertan winter, ice is common, but this ice was different.
I expected ice on the edge of a lake to be flat and dull, but this ice displayed a sparkly shine. Not only that, but this ice was beautifully rounded as if by a master craftsman. It reminded me of glistening diamonds. I wish I had a picture to share with you!
As I crouched admiring the beauty of this ice, I puzzled over it. How did it become so lovely?
Examining it, I noted the wind causing the water to lap against the beach. As each chilly wave rolled over the ice and drained back, the ice became a little more sculpted and a little more sparkly.
I asked the Lord what I could learn from this, and quickly knew the answer.
That ice, had it never endured each wave, would have been bland and flat. Only the trial of many waves over an extended period of time could have given it the sculpted beauty I beheld.
What did it mean for me? In that moment, I needed to trust that God was using the trial of my ill health to round me and sculpt me so as to make me beautiful in a way that only He can. Then I can sparkle for Him.
"Consider it a great joy, my brothers and sisters, whenever you experience various trials, because you know that the testing of your faith produces endurance. And let endurance have its full effect, so that you may be mature and complete, lacking nothing." James 1:2-4 CSB
Why do I share this story from so many years ago? Because I believe it holds an encouraging reminder for us. The trials we are facing today, perhaps pandemic related or perhaps not, are being used by God to shape us to be more beautiful in His sight. Therefore, let us trust God to be at work when we face various trials, knowing that the testing of our faith leads to beauty.