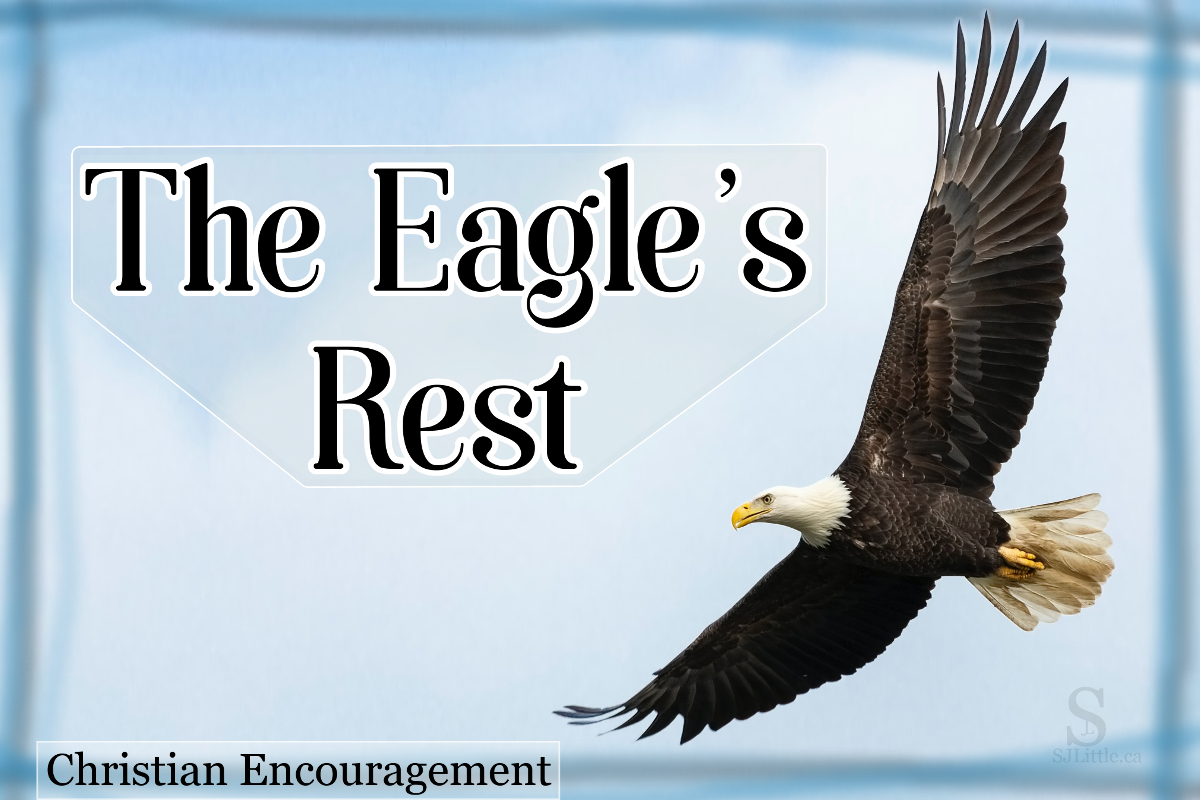 Camp. I love being involved in helping put on summer camp. Still, there are days when exhaustion tries to kick in.
Have you ever volunteered at a summer camp or helped run a VBS? If your answer is yes, then you probably understand.
This past summer, it was on one of those tired mornings that I found a moment to slip away for a bit of quiet by myself before the busyness of the day began.
I made my way down a familiar trail through the quiet woods. A bird chirped overhead and a squirrel chattered.
I stepped out onto the rocky beach that lined the little river. The sky was clear blue with a few white clouds. There was a fresh morning chill in the air that I knew would fade quickly once the sun peeked over the treetops.
Finding a large rock, I pulled out my Bible and notebook. I only had a few minutes, but I was unlikely to find time for personal Bible reading later in the day.
I opened to the Psalms and began to read.
Suddenly I looked up. I blinked and looked again. It was unmistakable. A bald eagle came gliding along the river valley.
I watched its apparently effortless flying as it soared along. Then it shifted course and landed on the tip of a tree along the river.
I sat amazed watching it. In all my years of being at this campsite, including many mornings of slipping down to this very beach, I had never seen a bald eagle there.
After a minute or so, the eagle gracefully returned to the air and glided down the valley and out of sight.
I couldn't help but smile at having witnessed such an event. Of course, my mind at once went to a very familiar passage: Isaiah 40:30-31.
"Even youths grow tired and weary,
and young men stumble and fall;
but those who hope in the Lord
will renew their strength.
They will soar on wings like eagles;
they will run and not grow weary,
they will walk and not be faint." (NIV 2011)
I know there are pastors and others who have gone deep into eagle's behaviours and what these verses mean. I am not an expert on eagles, so I cannot rightly do the same, but I do know what I observed that morning and how fitting it was for me that day.
The eagle's soaring looked effortless. It was graceful. It was calm and collected. God can give me strength to be like that, even in the midst of the busyness of camp.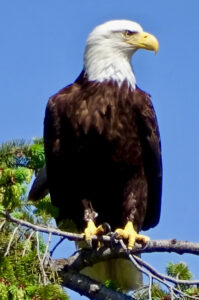 At the same time, the eagle did pause for a moment. Likewise, if I want that strength, there must be moments of pause – moments of reminding myself where my hope is.
Is my hope truly in God? Or am I hoping in something else? Perhaps my hope is in the lifting of COVID-19 restrictions. Perhaps my hope is in my finances. Perhaps my hope is in my health.
Like the bald eagle I saw that morning, I must pause and turn my focus to the Lord. He will renew my strength when my hope is in the right place.
If you are feeling weary and tired today, I encourage you to take a moment to pause and turn to the Lord in prayer, then read through the passage again, but this time start at Isaiah 40:28. (Here's a link if you need it.)
How wonderful to be reminded that God does not grow weary or tired no matter how tired I get!
Today, may I place my hope securely in the Lord, for He will renew my strength.
Want more Encouraging Christian blog posts? Then you might like S. J. Little's other posts including: