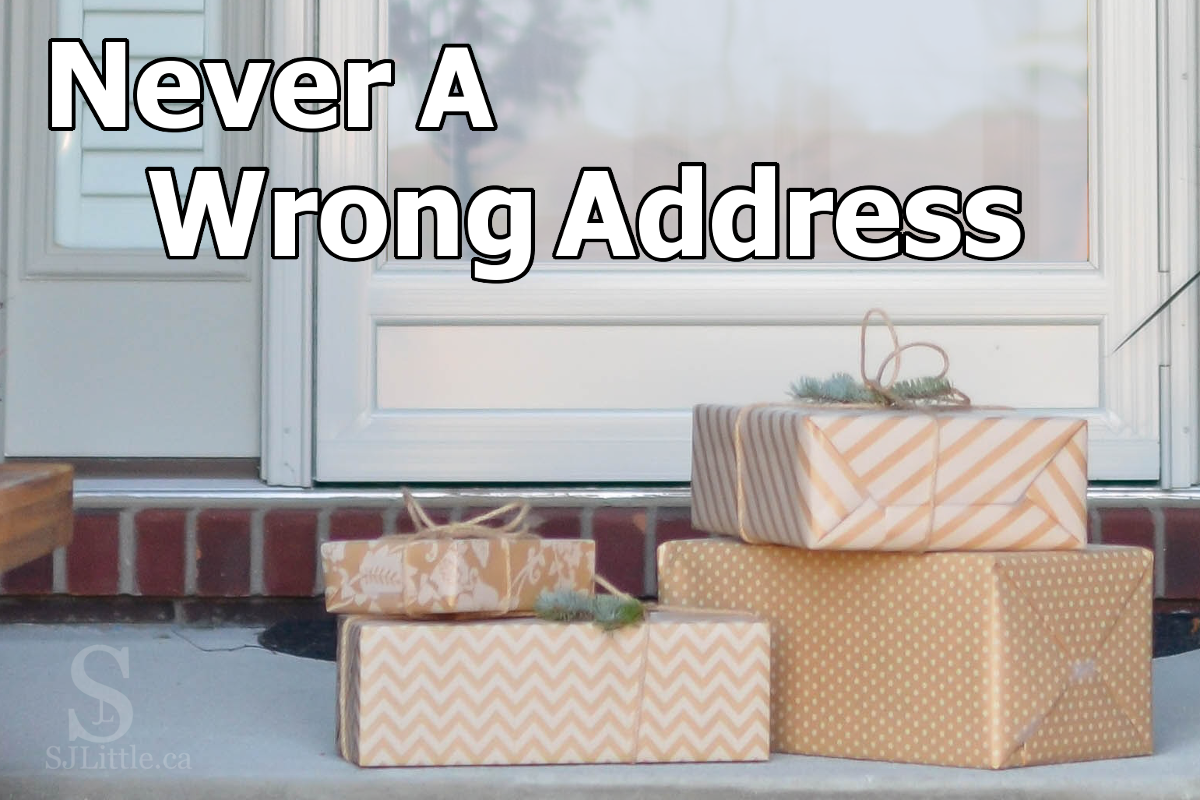 What a comfort that God never makes a mistake.
It's that wonderful time of year again! Christmas day is coming.
The day we set aside to remember and celebrate the greatest gift in history: that God sent His Son for us.
For many of us, our Christmas traditions include the exchange of gifts. This is true for me.
This year, I completed a large portion of my Christmas shopping online.
I have had primarily good experiences with online shopping, so, while I know it comes with risks, I didn't hesitate to use that method this time around.
I hunted online for the item I was seeking, and took my time studying various versions of it.
When I settled on the specific item I wanted, I put in my information and completed the purchase. It was a company I'd used before with good results, so I wasn't worried.
I received a tracking number and the receipt. Then it was time to wait.
The evening before it was expected to arrive at my house, I decided to pull up the tracking number to see where the item was.
To my surprise and delight, the website informed me that my package had been delivered. I hurried to the door, looked outside, and sure enough, there was a package.
I opened the door, then hesitated. I had expected a smaller box.
I stooped, picking it up, but frowned. Shouldn't the item I ordered be heavier?
As I carried the package into our family room, I read the name and address on it. It wasn't my name, and it certainly was nothing like my address.
Still, the package had been delivered to my door, and my tracking number told me my package had been delivered that day.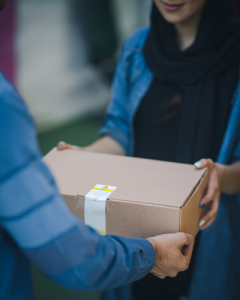 Perhaps the contents of the package were correct and they'd simply put the wrong label on it?
I decided to open the package. I slit the tape and carefully lifted the flaps… an air purifier? That was nothing whatsoever similar to the … Wait! I can't tell you what I ordered since I'm posting this before Christmas day.
Right away I searched the company's website for a phone number. I called to explain the mix-up. Thankfully the wait time wasn't overly long.
The first lady I called couldn't find my tracking number or even my order number anywhere in the system! My alarm was growing! It wasn't a cheap item.
It took us a while to realize I'd called the American branch of the company rather than the Canadian one. They forwarded me to the Canadian branch where another lady took my call. When I explained the situation, she told me to wait a couple of days to see if my package showed up. If not, I was to try calling the delivery company. If they couldn't find my package, then the company I ordered from would send the item again.
So I waited, with that air purifier sitting in its box waiting to see what its future would hold.
On the appointed day, I called the delivery company. I explained the situation.
The lady checked their system and found that my item said it'd been delivered. They even had a picture of my house to show exactly where the box had been left on my front step. Yet somehow they'd given me the wrong box. On top of that, their system said the air purifier I received was still in process of being shipped.
She promised to look into it more closely. If I didn't hear back from her by the following day, I was to call the company I ordered from so that they could try sending the item to me again.
When I had not heard back from her the following day, I called the company I'd ordered from. They looked into the situation and willingly sent me the item again.
This time the package arrived on the appointed day. It was a smaller, but heavier box. The label had my name and my address on it.
I eagerly opened the box. It was the item I ordered, neatly cushioned with bubble wrap. Relief.
As I reflected on this experience, and tried to guess how the mistake occurred, I realized there is a lesson about God's character to be reminded of here.
We, humans, make mistakes. God never makes a mistake.
The company delivered the wrong package to me. It didn't fit my needs. It didn't have my name on it. It wasn't intended for me.
God never does that.
In the Bible, we read: "As for God, His way is perfect…" (2 Samuel 22:31a NKJV)
God never makes a mistake, or as I heard a speaker say, quoting a child, "God never says oops."
I say oops far more often than I care to admit. What a tremendous comfort can be found in knowing that God never says oops!
I like how the verse ends: "The word of the Lord is proven;
He is a shield to all who trust in Him." (2 Sam. 22:31b NKJV)
As I unwrap my gifts this Christmas, I want to remember that God never makes a mistake in what He gives me. He knows what He is doing. He is trustworthy.
May this truth warm your heart this Christmas.
Merry Christmas!