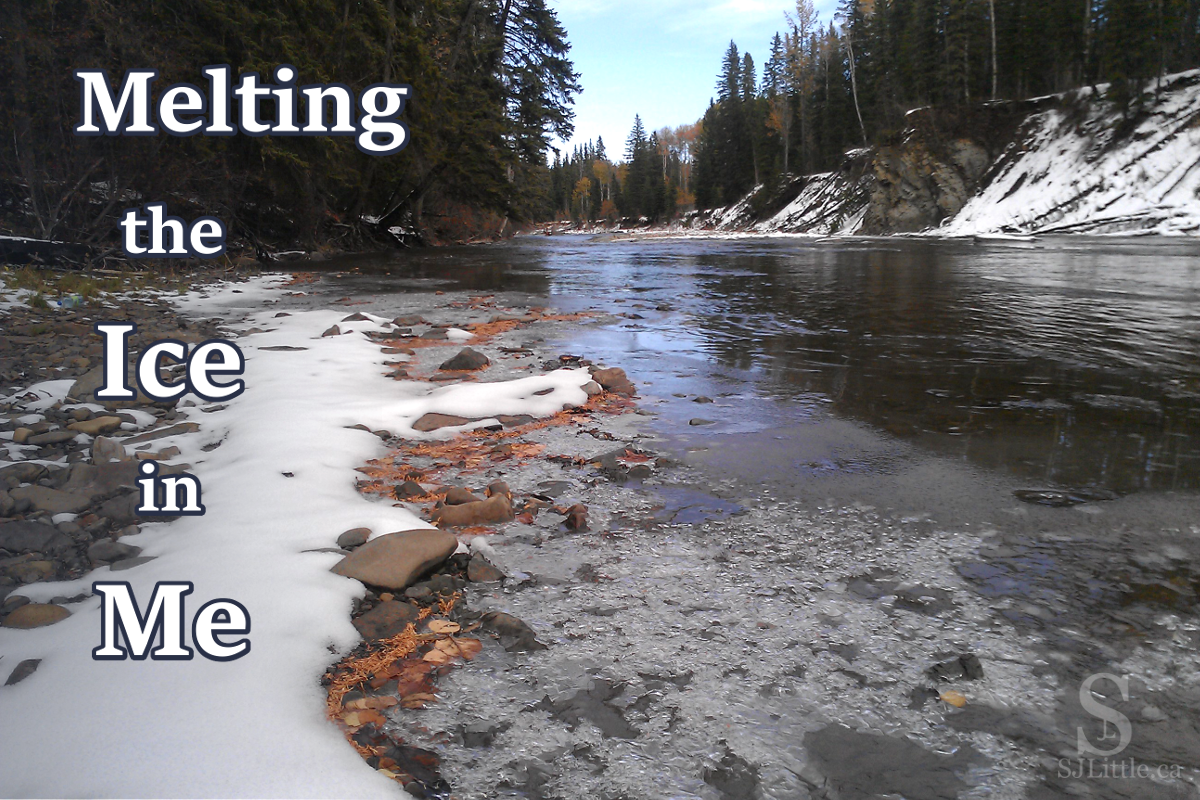 Autumn, my favourite season of the year. The leaves turn colours, the air is crisp, and the first snow coats the ground.
I was recently blessed to be able to spend a few days in the Rocky Mountain foothills. I enjoyed the opportunity for quiet morning walks and time to reflect and press deeper into my relationship with Jesus.
Although it had snowed a couple of days before I arrived, the temperatures during my stay reached above freezing.
As I strolled through the forest on my second morning, I followed my footsteps from the previous day to a rocky beach along a nearby river where I'd sat the day before.
I looked up at a sound, not quite sure what it was.
After watching and listening for a time, I concluded that the sound came from the ice on the river as it melted. Indeed, the ice lining the edges of the river was far smaller on this second day than it had been the day before. No longer was the ice threatening to span across the river.
As I ran my gaze over the melting ice, my mind wandered back to the things I'd been pondering and praying about at this beach the morning before. They were painful thoughts rather than pleasant. Thoughts of some challenges I've been facing in my life recently. Thoughts which, at times, inspire tears.
Looking at the river, I recalled a common allegory. It pictures me, a Christian, as a channel through which God's love can flow. The love doesn't come from me. Rather, God is working through me.
Sometimes, however, things in my life hinder the flow of God's work through me. In the same way, the ice on this river hampered its flow. Indeed, the ice had constricted the river to a mere half of its typical width. Yet now, as the ice continued to melt, the river flowed more freely and fully.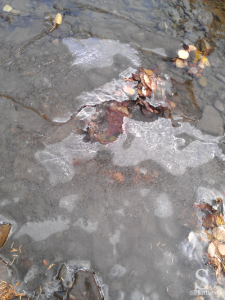 Using this allegory, God reminded me of a different perspective on the challenges I've been facing. God is using them for good.
In my life, I have areas, just like the ice, constraining the flow of God's work through me. In order to melt that ice inside of me, God is allowing these challenges. They hurt and throb, perhaps like fingers thawing after a snowball fight. Yet, somehow, the end result will be good, as I lean into God during this time of challenge.
These challenges are melting those troublesome areas of ice within me, that I may more fully be available for God to work through me.
Is this an easy thing to remember? No, but what a burden it lifts when I do remember.
Indeed, I write this post as a reminder to myself to keep my eyes on the end result, rather than the current challenges which threaten to overwhelm me.
Romans 6:3-5 is a good reminder for me along these lines.
"We also rejoice in our afflictions, because we know that affliction produces endurance, endurance produces proven character, and proven character produces hope. This hope will not disappoint us, because God's love has been poured out in our hearts…" Rom. 6:3b-5a CSB
In reflecting on these things, I have found A. W. Tozer's words to be true.
"When I understand that everything happening to me is to make me more Christlike, it resolves a great deal of anxiety." – A. W. Tozer
Oh, that I would remember that God is working in me when challenges come.