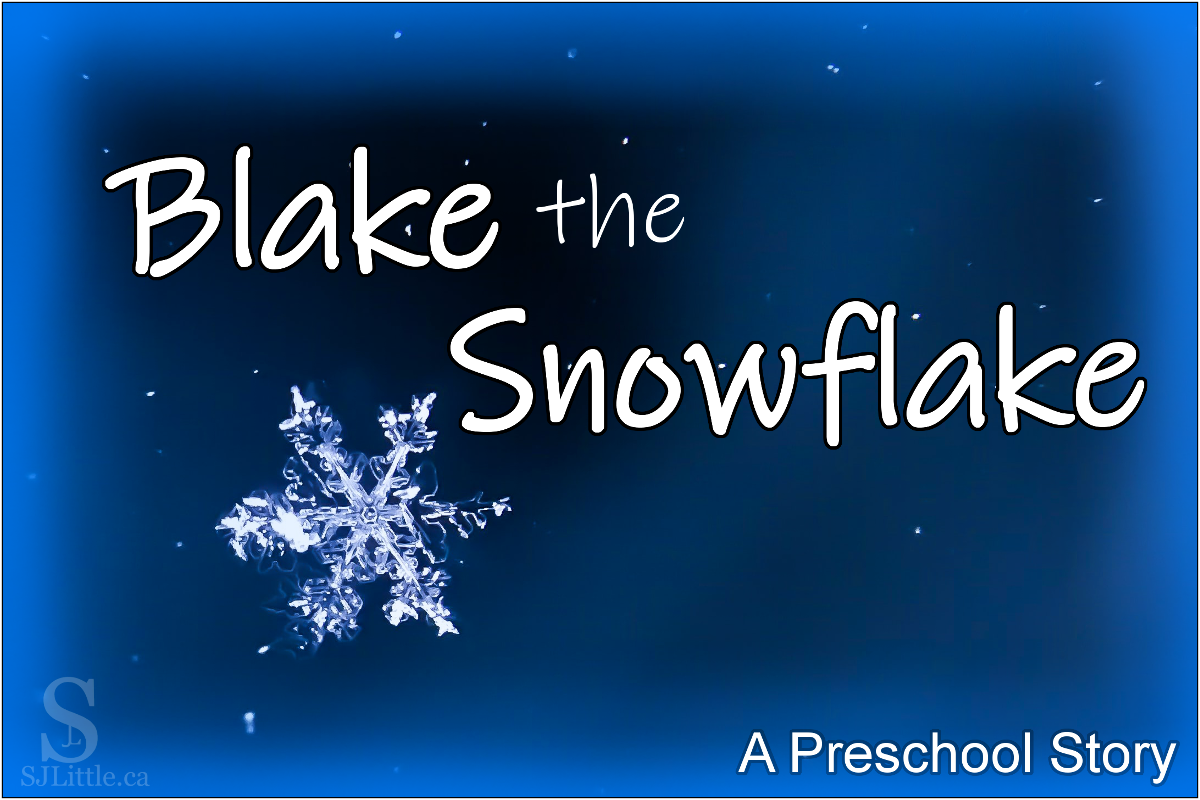 Blake the snowflake drifted to the ground.
"What will become of me?"
A door burst open. Laughter rang out!
Bundled up children hustled about.
A snowball rolled over Blake!
Blake got dizzy. Suddenly he stopped spinning.
Opening his eyes, Blake looked around.
He was on a snowman!
Blake started grinning.