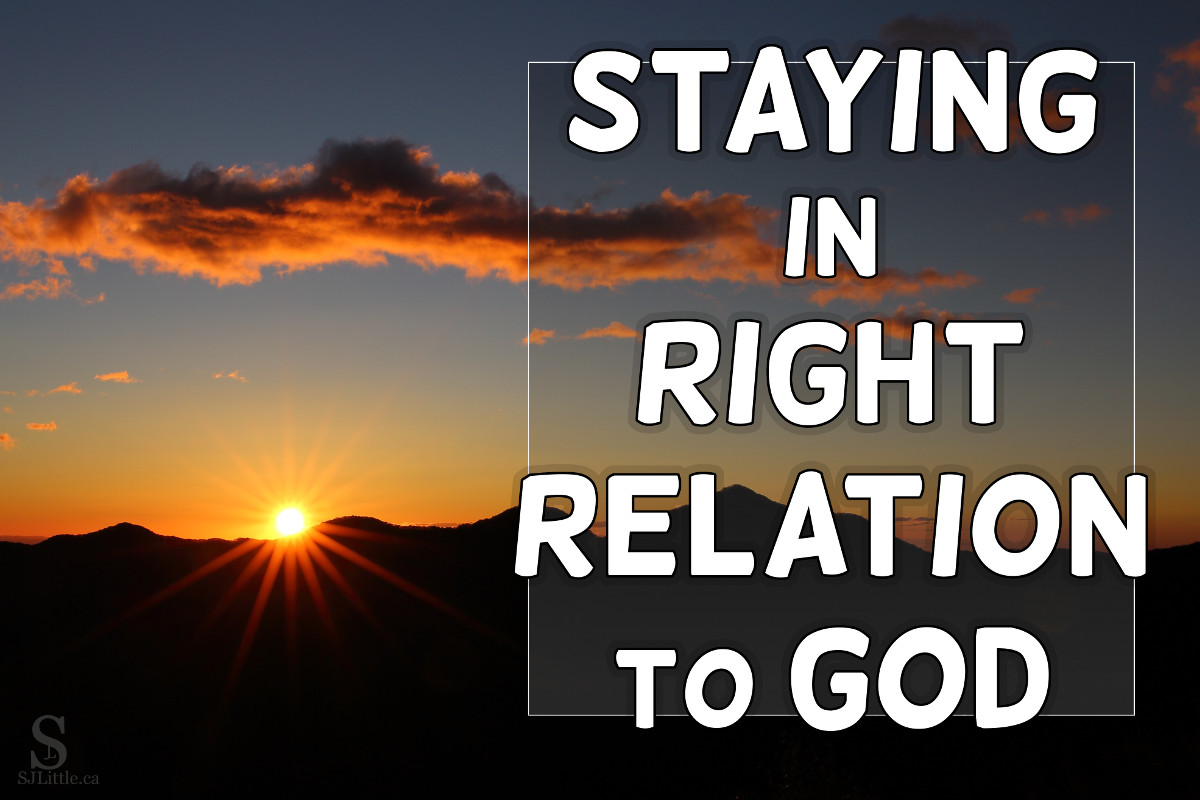 One morning a while back, I sat for a few minutes to watch the sunrise. It was an especially brilliant one.
After a few minutes, the pinks and oranges and yellows faded away as they always do.
That particular morning, something caught my eye. Two or three clouds still glowed brightly. While all the clouds above, below, and beside these two or three clouds had lost their glorious hues, those two or three had not.
The sight left me wondering. Why didn't they fade as well?
It took a few moments of pondering to conclude that those two or three clouds were likely closer to the earth than the ones that, from my perspective, surrounded them. The sunrise rays of the sun no longer reached the further clouds, but still lit up the lower ones.
Then I wondered if there's a lesson to be learned from these clouds. It didn't take long to realize that there is.
Whether or not the cloud still shone was to do with the cloud's relation to the sun. There was no way that cloud could shine on its own. It had no light in itself. Only when it was in right relationship with the sun, could it shine.
In Matthew 5:16, I am told to shine so that people would glorify God.
How can I shine? Is it of my own accord? Do I muster up the light myself?
No. It is the light that Jesus gives. I must be in right relation to Jesus so that His light may shine through me.
Interestingly, shortly after the sun had risen, I opened my Bible for my morning devotional time. I'd been reading through Numbers recently. That morning I was at Numbers 25.
As I began reading, the theme of right relation to God, or being tuned into Him, continued.
In case you haven't read Number 25 recently, let me re-cap the story for you.
Israel was approaching the Promised Land. God had warned them not to get too friendly with the enemy nations in the area. He knew these nations would draw the Israelites' hearts away from Himself.
Nonetheless, in chapter 25 we find the Israelites prostituting themselves with the women of those nations and going after their idols.
God was furious! Yet again, His chosen nation had sharply turned their back on Him. The people had been so out of touch with God, that they did the very thing that most inspired His righteous jealousy!
But wait. It gets worse.
As many of the Israelites gathered to grieve what their nation had done, an Israelite man, Zimri, passed by with a woman from an enemy nation. He publicly and unashamedly took her into his tent.
Zimri's timing was terrible. He was completely out of touch with what was going on. Why were all those people gathered at the Tabernacle? To grieve over and take action against the very sin he was publicly committing.
Zimri's actions earned him capital punishment.
Now, that story is an extreme example. Thankfully we are no longer under the Law but are under grace.
Regardless, as I read that story, I couldn't help but blatantly see how very critical it is for me to be in right relation with God.
When I am walking rightly with God, not only will I be a light for Him, but I will know what pleases or angers Him. Only then can I live a life fully pleasing to God.
No, it is not that I must earn my salvation, but out of thankfulness for God's great mercy on me, I desire to please Him. As a Christian, God has instructed me how I ought to live – in right relationship with Him. He knows that such a life is the very best possible thing for me.
So, like those two or three clouds, may I make it my goal to live in right relation to God.
"Therefore if you have been raised up with Christ, keep seeking the things above, where Christ is, seated at the right hand of God. Set your mind on the things above, not on the things that are on earth." Colossians 3:1-2 NASB